a previous post
, SIGA in 2010 will be held at Ayuthaya, Thailand from the 30th April 2010 to 3rd May, 2010. We are pleased to announce that registration for SIGA has been opened. :D
Registration Rates & Cancellation Fees
Early Bird Rate
Those who register between now and the 28th February, 2010, will enjoy a discounted rate of US$180. Single rooms require an additional US$60.
Normal Rates
From 1st-31st March, 2010, the rate will be back to the usual amount of US$225, with an additional US$60 for single rooms.
Children
Children (4-12 years old) rates are US$135.
Cancellation Fees
Before 31st March 2010 : 50% of the paid amount will be refunded
After 1st April 2010 : No refund
How to Register?
Download the registration form here.
Fill in the form.
Hand it in, together with the registration fee to BERSATU. Please contact Hj Hassan (Secretary General) at 8776155 or email him ahi hassan_shaari@yahoo.com for arrangements.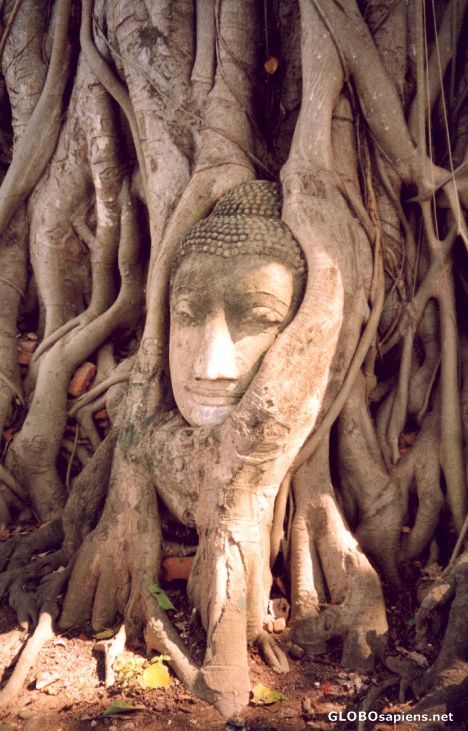 Itinerary for SIGA 2010
Here is the complete schedule throughout the event:
Friday, 30th April
All Day : Arrival of all participants

Participants will be fetched from the airport and transported to Ayutthaya)
Registration by contingent
Briefing and deliver SIGA kits
Check in at Krungsri River Hotel

2.00pm-5.00pm : COP Meeting (For head of delegates only)
6.00pm-6.30pm : Presentation of Ayutthaya
6.30pm-8.00pm : Welcome Dinner by OPP & Cultural Show
8.00pm-9.30pm : Presentation of Country Report by OPP
Saturday, 1st May

6.00am-8.00am : Breakfast
8.00am-12.30pm : Opening Ceremony

Report by Head of Organizing Committee
Greeting from COP
Speech by Representative of Cabinet Office
Speech from SI
Opening Ceremony by Governor
Photo Session
Keynote Speech by ASEAN Secretary General
Presentation of SI Award
Break into 3 discussion groups (Social Contribution, Human Resource Network, Travel Network)
Conclusion

12.00pm-1.00pm : Lunch
1.00pm-2.00pm : Presentation/Reports from each Discussion Group
2.00pm-5.30pm : Institutional visits
6.00pm-9.00pm : Dinner reception on board Sum Pa Sak Cruise
9.30pm-11.30pm : Shopping at Ayutthaya Night Bazaar
Sunday, 2nd May

6.00am-8.00am : Breakfast
8.30am-12.00pm : Visit to the Bang-pa-in Summer Palace
12.00pm-1.00pm : Lunch
2.00pm-5.00pm : Visit to Bangsai Arts Village
6.00pm-7.00pm : Back to Hotel
7.30pm-10.30pm : Closing Ceremony at Wat Chai

Closing Remarks by Head of Organizing Committee
Speech by COP Representative
SIGA Flag Handover Ceremony
Raffle Draw
Floating Lanterns for Luck
Presentation of SIGA Snapshots
Monday, 3rd April

All Day : Participants depart to home countries
Ayutthaya is located approximately 85 km north of Bangkok, the city was the Thai capital from 1350 to 1767. During this period Thai culture flourished, and Ayuthaya became a centre for international commerce.

The present day city is located at the confluence of the Chao Phaya, Pa Sak and Lopburi rivers. A canal joins them and encircles the town. Ayuthaya has many historic ruins, two museums and is a fascinating place to visit.

For more information on Ayutthaya, please
click here
.
Flight Information: How to Get To Bangkok?
Fortunately, Ayutthaya is located in a very familiar country to most of us in Brunei. Our national carrier, Royal Brunei Airlines, have daily flights to Bangkok. To book tickets,
click here
.
As of today (19th December 2009), return flight tickets cost B$368.
Alternatively, you may use AirAsia and transfer through the Low Cost Carrier Terminal (LCCT) in Kuala Lumpur for a cheaper price. To book online,
click here
.
As of today (19th December 2009), return flight tickets (via KL) cost B$329.